---
CROSSING BORDERS
My monthly radio show (1st Friday of every month) goes out this Friday, October 6th, on North Sea Surf Radio at 9pm UK time (10pm or 22:00 in Europe) and is repeated worldwide later in the evening for America at 9pm PST (11pm CST or 5am in the UK on Saturday morning).
The show is called CROSSING BORDERS – the official brief being "a show with guitar-based instrumental music throughout history and from around the world that utilizes some kind of echo or reverb effect on the guitar".
This show has many tracks from CDs recently reviewed in Pipeline, including those by RAMY House Band, The Cover Notes, Philippe Caillat-Grenier, Satan's Pilgrims, Roland Nipp, The Supertones and El Supernaut.
I hope you can join me – happy listening!
Alan
North Sea Surf Radio is a 24/7 internet radio station playing instrumentals only and you can find it here
This month's tracks are listed below – if you don't want to know the score, don't scroll down!
01  Bob Luman – The Creep [USA 1957] Smell Of The Cramps
02  Satan's Pilgrims – Taki (Souvlaki) [USA 2017] Siniestro
03  Satan's Pilgrims – Creep Beat [USA 2017] Siniestro
04  The Ventures – Tokyo Lonely Night [USA 2016] Hits And New
05  Sincron – Go-Go Slow [Romania 1960s] World Series Vol.27
06  Philippe Caillat-Grenier – Ghosts [Germany 2017] Secret Agent
07  The Cover Notes – Because [UK 2017] The Time In Between
08  The Cover Notes – Angel [UK 2017] The Time In Between
09  The Supertones – Paradise Point [USA 2017] The Sweet Ride
10  The Supertones – Curl Rider [USA 2017] The Sweet Ride
11  Steve Salter – Sassy Girl [USA 2016] Gleaming
12  The Go-Getters – Dam Bursters [Denmark 1962/63] Poptime
13  The Dukes – Legend Of The Glass Mountain [UK '60s unreleased] A Collectors Guide To Brit-Pop Instrumentals Vol.12
14  Shig & Buzz – Sweet December [USA 1994] Double Diamonds
15  Roland Nipp – Restless [Canada 2017] In The Cool Of The Dawn
16  El Supernaut – If You Tolerate This Your Children… [Finland 2013] Plays Half Dead
17  El Supernaut – My Aunt's Light Blue Trabant [Finland 2017] Gorilla Fighter
18  RAMY House Band – Syksy (Autumn) [Finland 2017] Omillaan (On Its Own)
19  RAMY House Band – Vuoristorata (Rollercoaster) [Finland 2017] Omillaan (On Its Own)
---
OUT NOW!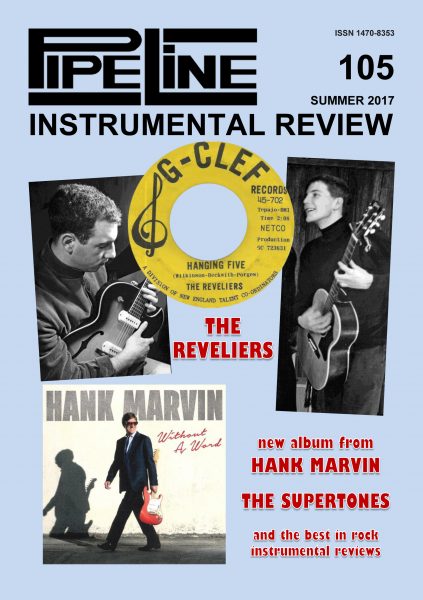 ---
 MALCOLM LENNY (ex Packabeats) BOOK
Malcolm Lenny (ex Packabeats) has a book out. While not a 100 percent musical memoir book he does recall his time with The Packabeats and The Hi Fi's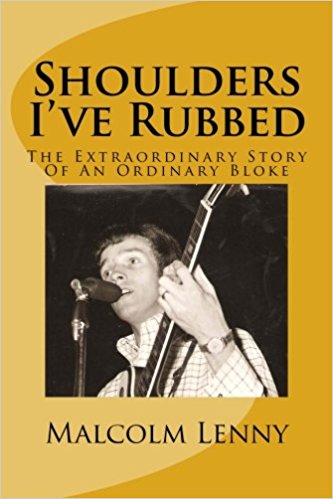 It's available in paperback and e-format at Amazon worldwide
Here's the Amazon UK link: Paperback & E-book
Book Description:  After being told that I should make a note of all the stories and people I've met during my life in music, as well as working in the television industry for 34 years, I felt compelled to put my own reminisces down on paper. It's just that it occurred to me that I've met an awful lot of quite well-known people during my life, albeit some in only a small way. I played in '60s pop groups The Packabeats and recorded 3 singles with Joe Meek (The TELSTAR Man) and The Hi-Fi's and recorded two singles with Glyn Johns (The Beatles  record producer after George Martin). I also had a No.1 & No.4 in the German charts in '65 and '66 and a hit album with The Hi-Fi's. Later on I worked in the TV industry, mostly with London Weekend Television (ITV) and later SKY TV (Satellite TV).
---
Bassics Pre-Amplifier for Bass Guitars
The BPA-1 is available now and on demo at all the leading UK specialist Bass shops.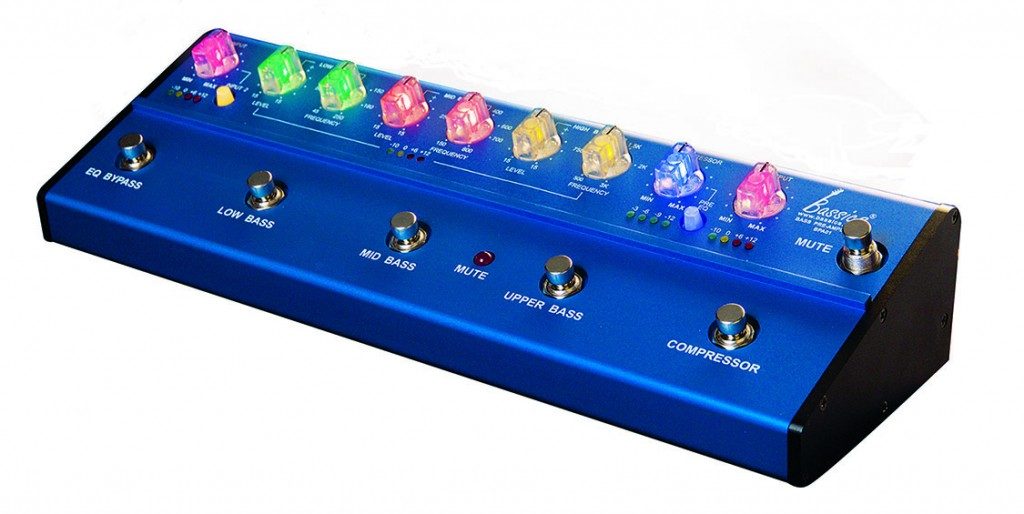 Developed by Malcolm Toft, full info here: 
---
---
INDEX OF REVIEWS AND FEATURES
We have now updated our index of reviews and it cover issues 1 through 105 and also added a list of features also covering the same period.
You view online or download – go to our Archives page
---
 PIPELINE BINDERS
Why not buy a Pipeline Binder to keep your issues in… Attractively finished in red papercoat with gold blocking they will look smart on your shelf and keep your Pipeline magazines in good order Each binder will hold up to 12 issues of Pipeline UK 2 for £14 or £8 each EUROPE 2 for £16 or £9 each REST OF WORLD 2 for £18 or £10 each (cash 2 binders for 25 euros) (cash 2 binders for 30 us dollars0 Payments by Pay Pal to alan@pipelinemag.co.uk or contact us for further info Payments by cheque: Please make payments to "Alan Taylor" in UK Pounds sterling by cheque payable at a UK bank Alan Taylor, 12 Thorkhill Gardens, Thames Ditton, Surrey KT7 OUP, U.K. Postage is included in above prices
---
THE JET HARRIS MEMORIAL FUND

Make a Donation Everything you donate in memory of Jet Harris will go towards supporting Cancer Research UK's work and specifically the research into Cancer of Unknown Primary. http://jetharrismemorialfund.org/donate.html