NOKIE EDWARDS 1935 – 2018
Nole "Nokie" Edwards passed away early this morning 12 March, according to family sources. The musical world has lost an iconic treasure. He was an accomplished musician known primarily for his work with the Ventures, starting as their bass player, but quickly taking over as lead guitarist. The Ventures sold over 100 million records. He played lead guitar for many Country and Western legends throughout his career and he had a worldwide following. In 2008 he was inducted, along with The Ventures, into the Rock and Roll Hall of Fame. For the last 25 years he has released numerous CDs and has had an ever-increasing fanbase, thanks to his virtuoso fingerstyle guitar style. Nokie always made us laugh with his jokes and smile with his music. He will be missed. "Nokie" Edwards 1935-2018 R.I.P.
---
OUT NOW ISSUE 107 SPRING 2018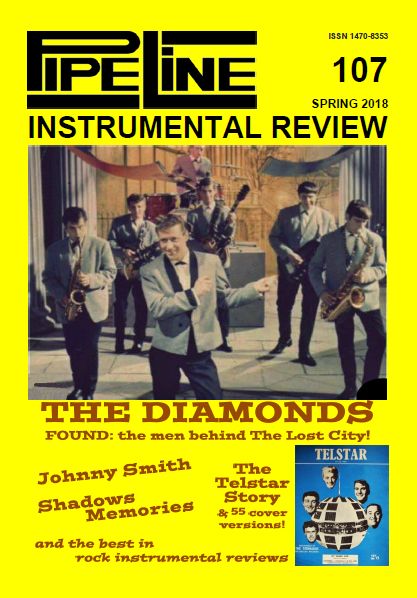 ---
RIP BRUCE BROWN
https://www.youtube.com/watch?v=GH1K23rAYOQ (Sandals + Bruce Brown)
http://www.surfline.com/surf-news/iconic-california-surf-filmmaker-passes-away-rip-bruce-brown-1937-2017_150881/
---
---
 MALCOLM LENNY (ex Packabeats) BOOK
Malcolm Lenny (ex Packabeats) has a book out. While not a 100 percent musical memoir book he does recall his time with The Packabeats and The Hi Fi's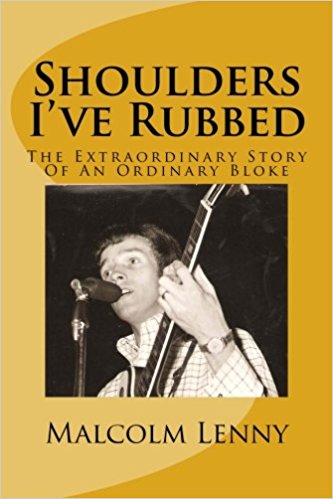 It's available in paperback and e-format at Amazon worldwide
Here's the Amazon UK link: Paperback & E-book
Book Description:  After being told that I should make a note of all the stories and people I've met during my life in music, as well as working in the television industry for 34 years, I felt compelled to put my own reminisces down on paper. It's just that it occurred to me that I've met an awful lot of quite well-known people during my life, albeit some in only a small way. I played in '60s pop groups The Packabeats and recorded 3 singles with Joe Meek (The TELSTAR Man) and The Hi-Fi's and recorded two singles with Glyn Johns (The Beatles  record producer after George Martin). I also had a No.1 & No.4 in the German charts in '65 and '66 and a hit album with The Hi-Fi's. Later on I worked in the TV industry, mostly with London Weekend Television (ITV) and later SKY TV (Satellite TV).
---
Bassics Pre-Amplifier for Bass Guitars
The BPA-1 is available now and on demo at all the leading UK specialist Bass shops.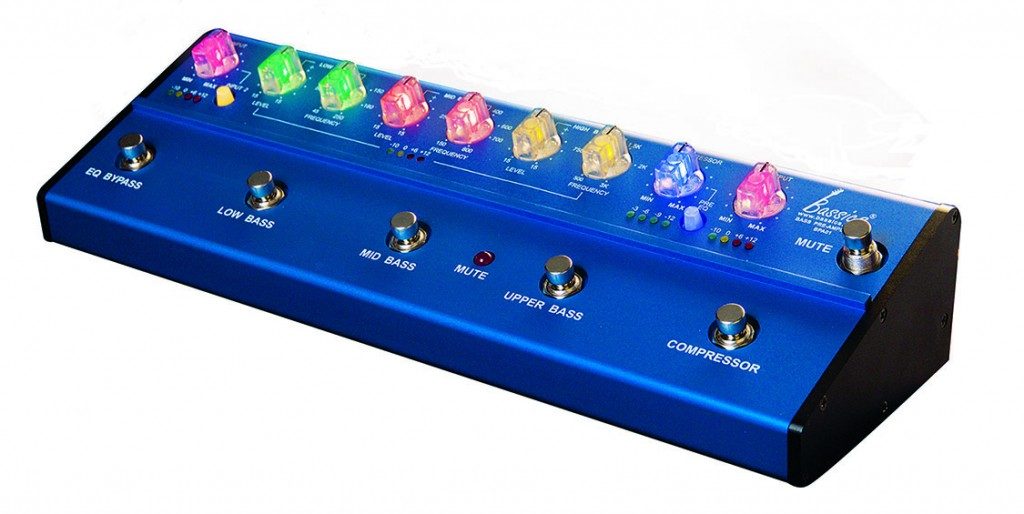 Developed by Malcolm Toft, full info here: 
---
 INDEX OF REVIEWS AND FEATURES
We have now updated our index of reviews and it cover issues 1 through 106 and also added a list of features also covering the same period.
You view online or download – go to our Archives page
---
 PIPELINE BINDERS
Why not buy a Pipeline Binder to keep your issues in… Attractively finished in red papercoat with gold blocking they will look smart on your shelf and keep your Pipeline magazines in good order Each binder will hold up to 12 issues of Pipeline UK 2 for £14 or £8 each EUROPE 2 for £16 or £9 each REST OF WORLD 2 for £18 or £10 each (cash 2 binders for 25 euros) (cash 2 binders for 30 us dollars0 Payments by Pay Pal to alan@pipelinemag.co.uk or contact us for further info Payments by cheque: Please make payments to "Alan Taylor" in UK Pounds sterling by cheque payable at a UK bank Alan Taylor, 12 Thorkhill Gardens, Thames Ditton, Surrey KT7 OUP, U.K. Postage is included in above prices
---
THE JET HARRIS MEMORIAL FUND

Make a Donation Everything you donate in memory of Jet Harris will go towards supporting Cancer Research UK's work and specifically the research into Cancer of Unknown Primary. http://jetharrismemorialfund.org/donate.html